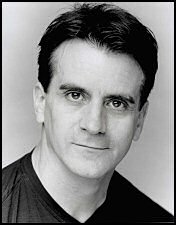 Val Caniparoli – (San Francisco) was born in Renton, Washington, and trained at San Francisco Ballet School. Although he is most closely associated with San Francisco Ballet, his artistic home for over 30 years, Caniparoli has contributed to the repertoires of more than 35 companies. These include Pacific Northwest Ballet, Boston Ballet, Northern Ballet Theatre, Pennsylvania Ballet, Royal Winnipeg Ballet, Ballet West, Washington Ballet, Israel Ballet, Cincinnati Ballet, Singapore Dance Theatre, Atlanta Ballet, State Theatre Ballet of South Africa and Tulsa Ballet, where he is resident choreographer. Caniparoli has also choreographed for the Chicago Lyric Opera, San Francisco Opera, and Metropolitan Opera. He has worked on several occasions with the San Francisco Symphony, most recently on the Rimsky-Korsakov opera-ballet "Mlada," conducted by Michael Tilson Thomas. Caniparoli has been the recipient of ten grants from the National Endowment for the Arts, an artist fellowship from the California Arts Council, and two awards from the Choo-San Goh and H. Robert Magee Foundation. Later this year he will choreograph American Conservatory's new production of "A Christmas Carol," directed by Carey Perlof.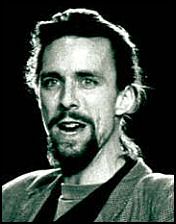 Christopher d'Amboise – (New York) was trained at School of American Ballet, 1967-78. Mr. Balanchine invited d'Amboise to join New York City Ballet in 1978. He was promoted to principal dancer in 1984. He founded Off-Center Ballet in 1988, a contemporary chamber company. He became the Artistic Director of Pennsylvania Ballet from 1990-94 where he staged major classical repertoire, commissioned 14 new ballets, and created 12 original works. He has created over 60 ballets for companies world wide including San Francisco Ballet, Pennsylvania Ballet, The National Ballet (Amsterdam), Royal Ballet of Flanders (Belgium), and the New York City Ballet. Recently he has created work for theater including "High Society" (Christopher Renshaw, dir.), "Romeo and Juliet – the musical" (Terrence Mann, dir.) and Charles Strouse's "You Never Know". His play-with-dance "The Studio" has been workshopped in Sundance and is slated for a New York premiere in 2005. He is also commissioned to do a new work for New York City Ballet in 2006.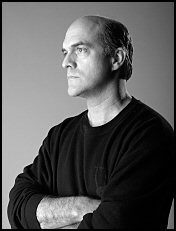 William Soleau – (New York) is a graduate of Amherst College. As a dancer he toured to over 30 countries while personally working with such notable choreographers as Alvin Ailey, John Butler, Antony Tudor, Toer Van Shayk, Gray Verden, Norman Walker, and Joyce Trisler. As resident choreographer and principal dancer for both Finis Jhung's Chamber Ballet U.S.A. and Dennis Wayne's DANCERS in New York City in the 80's he established himself as an emerging choreographer. He first gained international recognition in 1987 for his full-length work "Universe" for the Shanghai Ballet of China during its first International Shanghai Arts Festival. Mr. Soleau has created over 70 ballets on companies around the world including Ballet Austin, The Icelandic Ballet, Ballet British Columbia, Ballet de Montreal, Ballet Florida, Richmond Ballet, American Ballroom Dance Theater, Sarasota Ballet, State Street Ballet, and Louisville Ballet among others. He presently serves as the Executive Director of the John Butler Foundation, dedicated to preserving and protecting the master works of this influential American Choreographer.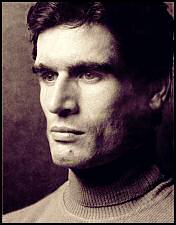 Luca Veggetti –

(Paris) was born in Bologna, Italy. He trained at La Scala Milan, and danced professional with the London Festival Ballet, Pennsylvania Ballet, and Ballet Chicago. In 1990, Veggetti started an on-going collaboration with stage director and designer Pier Luigi Pizzi as choreographer and assistant. He has worked in Europe's most important theatres and created works for many company's and festivals abroad. Some of these include Paris Opera, Ballet of the Nice Opera, Novosibirsk Ballet, Rome Opera, and National Ballet of Cuba at the International Ballet Festival in La Habana. He was the first Italian choreographer in the 20th century to be invited to create for the Kirov Ballet at the Maryinsky in St. Petersburg. In September 2002 he was the artistic director of a dance event in the ancient theatre of Epidaurus in Greece and created the world premiere of the ballet "Emmeleia". In 2004 he was invited by Peter Martins to participate in two sessions for the New York Choreographic Institute workshop with New York City Ballet. In the upcoming months he will be staging Toshio Hosokawa's latest opera "Hanjo" in Hamburg, choreographing a new piece for the Moriss Festival in the Hamptons with NYCB dancers, creating a new piece for the reopening of Fontainbleau near Paris with a group of dancers from the Paris Opera, and creating a new ballet for Cincinnati Ballet "On the Edge of Silence".